Hit graphic novel World Without End to be published in English; books on wild meat culture for the curious and concerned; dads in the spotlight for Father's Day book promos; The Sandman's Netflix release date is confirmed.
World Without End to be released in English
Europe Comics will release an English version of the French graphic novel, World Without End, by Christophe Blain and Jean-Marc Jancovici.
The novel touches on environmental issues, such as the dependence on fossil fuel and the consequence of this dependency.
Since its release in October 2021 in France, 380,000 copies of the graphic novel has been sold – an equivalent of ten reprints. According to Europe Comics, World Without End "finished in the top ten bestselling comic books and graphic novels, alongside classics like Asterix & Obelix, Blake & Mortimer, and Blacksad".
World Without End can be pre-ordered online at €9.99 on Europe Comics.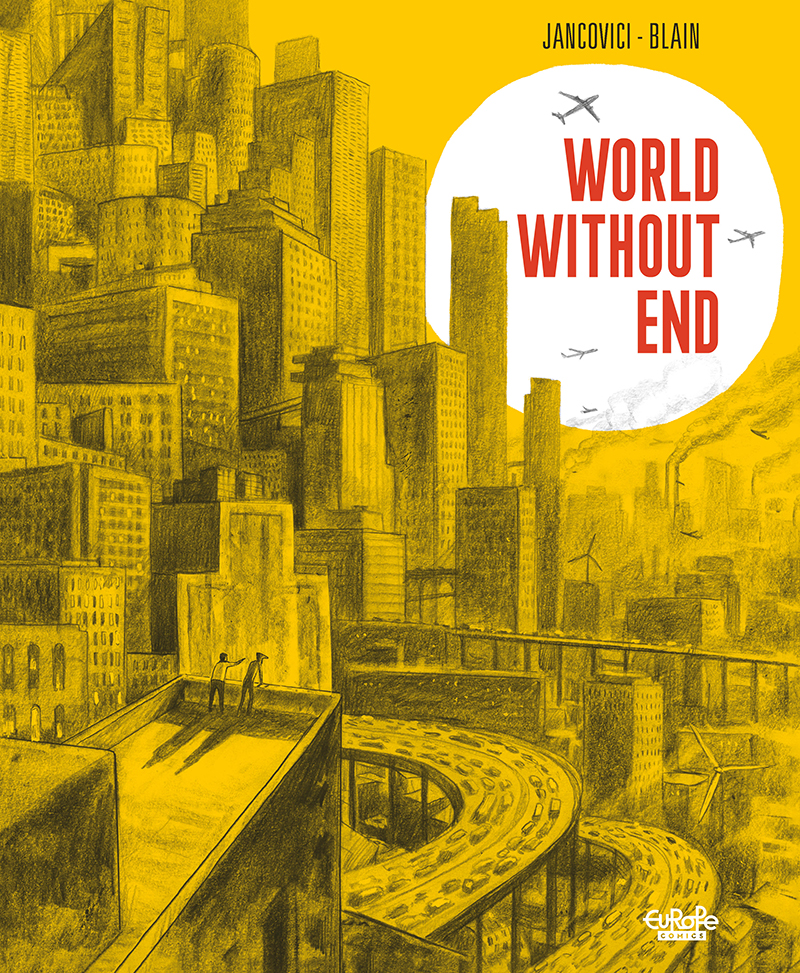 Your meat, my pet: books on wild meat culture
The Yulin Lychee and Dog Meat Festival is in progress, and with it, the usual nationwide protests against the trade of wild meat across China.
Wild meat trade still operates throughout Asia. Some 30 million dogs a year are killed for human consumption, it is estimated. SARS-CoV-2, the strain of zoonosis virus behind the Covid-19 pandemic, was the consequence of the wild meat trade and the unhygienic supply chain practices surrounding the industry. It has spooked Cambodia into scaling down on dog meat consumption; drove three more regions in Central Java, Indonesia, into banning dog meat, made Hoi An the first ever city in Vietnam to say no to dog and cat meat, and got the president of South Korea asking the citizens to reconsider the practice of eating dog meat.
What drive humans to eat wild meat, not limited to that of dogs but also cats, reptiles and flying mammals? The logical answer is food insecurity and the need to find alternative source for protein. Of course, Asian countries are in denial of poverty at home and often cite – as an excuse – 'culture' and 'peer pressure' as the drivers behind wild meat consumption. Look, how hard is it to say to one's elder: "Grandma, it's not a good idea to eat snakes because they crawl on their bellies and pick up bacteria"? Not hard. Nobody wakes up and say: "Today, I feel like crispy bat wings".
What drive humans to eat wild meat? The logical answer is food insecurity and the need to find alternative source for protein.
The emergence in "upscale urban wild meat restaurants" has been noted as early as 2017, if not before. That hints at the rising cost of living across Asia and its impact in food security. It's hard to ignore the connection between food security, or the lack of it, with the Covid-19 pandemic.
We will never – and don't intend to – find out why canine with chilli and scallion is a dish, but here are a few books that could inform you on the wild meat culture:
Bushmeat: Culture, Economy and Conservation in Central Africa. December 2022: Theodore Trefon (Author).
Angels of Yulin: A Tribute to the Dogs of the Meat Trade. 2021: Jenn Wilkins (Author), Nicola Harrison (Illustrator).
Towards a sustainable, participatory and inclusive wild meat sector. 2019: Coad, L.; Fa, J.E.; Abernethy, K.; Van Vliet, N.; Santamaria, C.; Wilkie, D.; El Bizri, H.R.; Ingram, D.J.; Cawthorn, D-M.; Nasi, R. (Authors).
The Extinction Market: Wildlife Trafficking and How to Counter It. 2017: Vanda Felbab-Brown (Author).
Infectious Diseases: A Geographic Guide. 2017. Eskild Petersen, Lin Hwei Chen, Patricia Schlagenhauf-Lawlor (Editors).
The Dog Meat Professionals: Investigating the South Korean dog meat trade. 2017: James Hyams (Author).
Bushmeat and Livelihoods: Wildlife Management and Poverty Reduction. 2007: Glyn Davies, David Brown (Editors).
Eating Apes. 2004: Dale Peterson (Author), Janet K. Museveni (Foreword).
Strange Foods: An Epicuran's Guide to the Weird and Wonderful. 1999: Jerry Hopkins (Author), Michael Freemans (Photographer).
Eat Not This Flesh: Food Avoidances from Prehistory to the Present. 1994: Frederick J. Simoons (Author).
Unmentionable Cuisine. 1988: Calvin W. Schwabe (Author).
Treats for your dads
Sunday 19 June is Father's Day and here are some gift ideas from our favourite online bookshops:
Who is your favourite fictional dad? We can think of a few:
Dream (The Sandman)
Jukai-sensei (Dororo)
Atticus Finch (To Kill A Mockingbird)
Jean Valjean (Les Misérables)
Chingachgoog (The Last of the Mohicans)
Silas Marner (Silas Marner: The Weaver of Raveloe)
Ned Stark (Game of Thrones)
Din Djarin (The Mandalorian)
The Sandman will be out on 5 August 2022
On the topic of that emo dad, The Sandman, Netflix has confirmed that the long-awaited series will hit the screen on 5 August 2022.
The news was relayed to fans as part of the channel's Geeked Week celebration, which took place between 6 and 10 June 2022.
Fans following author Neil Gaiman's Facebook page have also been excited by this Sandman poster (pictured below). No pressure but expectation is high because this beloved series of graphic novels are of such outstanding visual and storytelling quality. In the age of CGI, it is highly possible to recapture, if not re-interpret, the vision of Gaiman and art director Chris Riddell. But the true test, for fans, is in the story and how well it leads them down the garden path.
Will it steal our heart and crush it to pieces like the last episode of Season 2 of The Mandalorian? Will it make us cry ugly like what To Your Eternity did when favourite characters get killed off? Make us gobsmacked like The Battle of the Bastards and the Red Wedding?
Looking at the cast alone – familiar faces from memorable films and TV series such as Star Wars and Game of Thrones – The Sandman looks like an ambitious project that promises to meet our expectations. Whatever the outcome, hardcore fans will stay loyal to The Sandman and to Neil Gaiman.
The Sandman, after all, is about an 'Endless', a powerful entity older than the gods whose love life, life choices and family relationship are far from perfect. Fans see in Dream the imperfection they see in themselves. This work of Gaiman has endured the last three decades because of that.