Five Minutes Interview at London Design Festival: "Digital publishing will have an embedded element in the printed book". Matt Johnston, photographer, educator, researcher and co-founder of The Photobook Club, predicts the future of the photobook. He also consults on social media and audience strategies in the UK and the US, for photographers and artists including Elinor Carucci, Steve Pyke and Simon Roberts.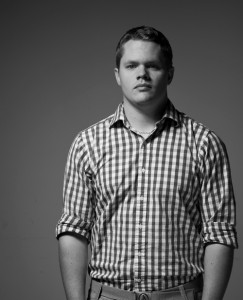 Q. What do you think will become of books?
I'm not entirely sure. I believe the limited edition and personalized experience will become more important, and that digital publishing will have an embedded element in the printed book.
Q. What will audience learn from the event?
How the physical photobook can co-exist peacefully with, and be enhanced by, digital publishing and artifacts.
Q. What is your favourite book? By author/photographer, design or publisher?
Either HG (Buzz) Bissinger's "Friday Night Lights" or Jeff Brouws' "Readymades".
Q. What was the last book you read? Or published!
The last photobooks I 'read' were Eric Payson's "Ghostplay" and "Bobcats". And I am currently reading Jo Nesbo's "The Snowman".
Q. Finally: Kindle, PDF, HTML – or print?
All, one, or a combination, whatever is the most effective way of telling your story, and of engaging with your audience and subject.
Visit http://photobookclub.org
On 17 September 2011, Sojournposse will be presenting a new event for The London Design Festival 2011, "Whatever is to become of books?" at University College London. Tickets are available on Eventbrite. £1 of each ticket sale from this non-profit event will go towards a photobook app project which supports the Japan Red Cross tsunami drive. Please follow our updates on Twitter at @sojournposseF8, following the hashtags #LDF11 and #storyofbooks. We are also on Facebook and Google+.