2021 sees the high-profile rollouts of two graphic novels, The Sandman and Onmyōji: Tamatebako (The Yin-Yang Master) on Netflix. One is big in the West and the other is big in the East. Whilst we wait for Dream and Chen Kun's Qingming to arrive onscreen, why not follow ReedPop's Metaverse Comic Week?
Crunchyroll to the rescue
We miss MCM Comic Con London. The 2020 event went ahead online last year, but we still miss going to Excel, and meeting creatives and fans. Before the outbreak hit us, we bought a set of Tokyo Ghoul comic books from the Viz stand at MCM Comic Con in 2019.
Nowadays, we rely on Amazon to buy our manga. Our Creative Director has been slowly filling up our place with Tokyo Ghoul instalments. Most recently, she's been adding Yona Of The Dawn to the collection of manga.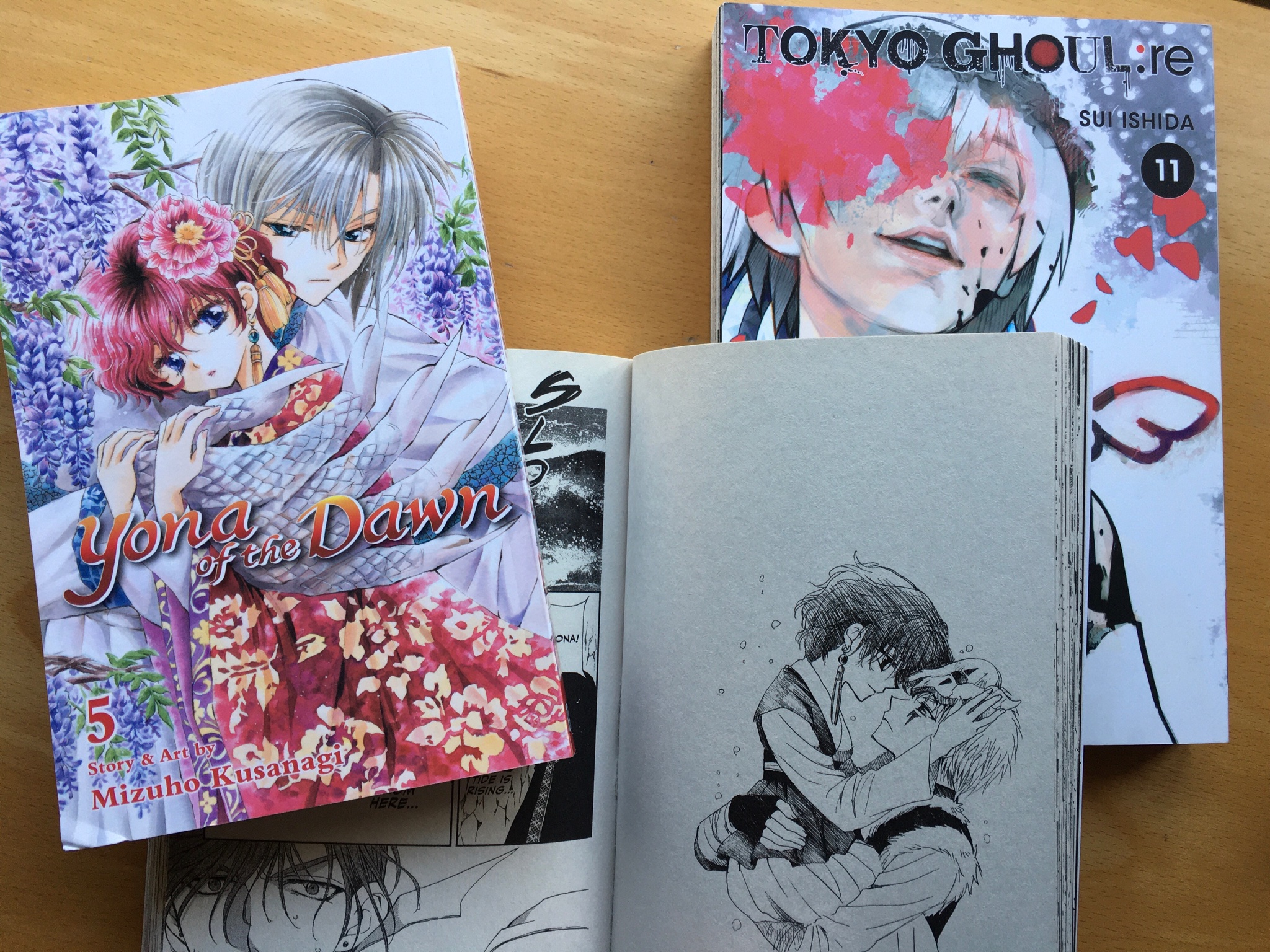 Thanks to MCM Comic Con, we learned a great deal about Crunchyroll. So guess what we did during the lockdown? We subscribed to Crunchyroll to watch our favourite anime, manhua, manga and donghua.
To be honest, it was also partly to do with Amazon axing Funimation from its Prime offerings last year. That timing was bad for us. As a design studio, our publisher consume a significant amount of animation and comic products. They are our point of reference in terms of layout, illustration, regional trends and so on. Also, we believe we could continue to enjoy and financially support the works of our favourite creators by subscribing to a dedicated channel this way.
We have to confess, though, that reading a comic book on iPad is not the same as leafing through a comic book at our local library. We miss looking at the beautiful spreads and covers.
ReedPop's Metaverse Comic Week kicks off
The advantage of an online event is that you follow it from anywhere in the world. If the Eastern Time (ET) time zone is still fine with you, then you can register for ReedPop's Metaverse Comic Week for free.
The event takes place between 28 February to 5 March 2021, comprising these streams:
28/02/2021: Sketch Duel LIVE: Clay Mann vs. Mirka Andolfo
03/03/2021: Comic Creation Workshops Provided By The Kubert School: Basic Drawing with Fernando Ruiz
03/03/2021: Comic Creation Workshops Provided By The Kubert School: Narrative Art with Tom Mandrake
03/03/2021: Comic Creation Workshops Provided By The Kubert School: Writing Your Own Comics! with Amy Chu
05/03/2021: The Great Fan Debate: Tom King vs. Jason Fabok
The last event should be interesting as it will discuss things around Batman.
The indispensable online demo
Online events aren't bad idea during this time. In summer last year, our Creative Director followed a webinar by the Japan House, Drawing Your Manga Character: Online Demonstration with Kutsuwada Chie. We first met Kutsuwada when she supervised the manga drawing event at the British Museum in 2019 during the manga exhibition. That was an enjoyable session. It won't be long before we can enjoy that again face-to-face, for sure.
The Sandman is coming for you
By now, we know that Neil Gaiman's The Sandman will be aired on Netflix most likely in the second half of 2021. We also now know that Tom Sturridge has been cast as the titular character Dream or Morpheus. The character of Lucifer, who is more gender-fluid in the comic books compared to the one portrayed in the TV series, will be portrayed by Game Of Thrones actor Gwendoline Christie.
We're curious to see if the Netflix version can top, if not equal, the comic book version which has been laid out so beautifully. We're impressed with Amazon Prime's American Gods, so far. But that was adapted straight from the novel.
Whilst you wait for the Netflix series to arrive, you can listen to the Audible version, featuring James McAvoy as Dream, Riz Ahmed as The Corinthian and Taron Egerton as John Constantine.
The Yin-Yang Master: Dream of Eternity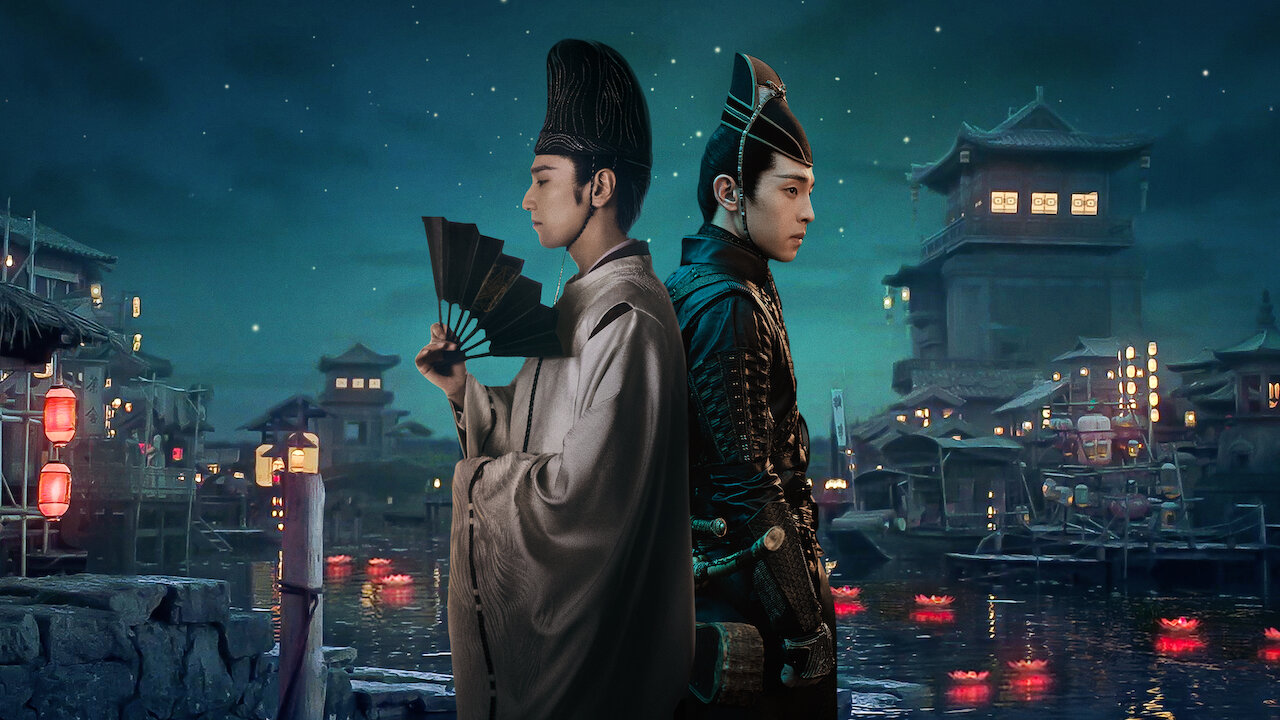 We eagerly anticipated the release of The Yin-Yang Master: Dream of Eternity on Netflix in early February 2021, and wow, it did not disappoint. It was our Chinese New Year treat.
The Yin-Yang Master was a novel that became a manga that became an anime that became movie. It was based on a Japanese serialisation of short stories, Onmyōji, by Yumemakura Baku. The manga adaption, Onmyōji: Tamatebako, by Okano Reiko (1993-2005) had won the Tezuka Osamu Cultural Prize.
The 2001 film and subsequently, the Netflix films it has spun off, is set in the Heian period of China (794-1185 AD). The latest Netflix film, in Mandarin, centers around two priests, Qingming and Boya. Qingming, blasphemously, has demon spirits as servants whilst Boya simply hates them.
In this universe, spirit servants who are not wayward obey their masters, just like a genie would. Some overdo it, such as the servant of the Empress who wants her to be immortal so he could carry on living. The catch is that she's done living for centuries already. She wants to die. So here lies the conundrum.
For us, the highlight of the story is when Boya, who despises spirit servants, becomes one himself: The Crimson Bird. We absolutely love the costume. So detailed and true to the depiction of the manga. Our creative director thinks the whole Crimson Bird get-up has a Southeast Asian feel about it. We think it's to do with the image of a bare-chested warrior in man-bun wearing a skirt and wielding a sword. Visually impressive. Kenji Kawai's musical composition is otherworldly and haunting at the same time – makes our hair stands on end during the crucial 'big reveal' scenes.
The Rotten Tomatoes isn't so generous with its rating but what do you expect from critics whose framing is so Western and Hollywood in its biasness? Take it from us: enjoy the film.
Watch out for the next release with actor Chen Kun. This version, however, is based on a game also inspired by Onmyōji. We look forward to watching this version because a) we want to see how the spirit servants look like (as dark as those in the February release?); and b) it looks like Qingming – half human and half fox demon – is about to fulfil his demonic potential. Hmm. A dark prince indeed. Chen Kun is so good at playing troubled characters like this.
RELATED LINKS