The autumn season doesn't get more exciting than this. And we haven't covered Dune yet. The long-awaited Sandman will arrive soon on Netflix. MCM Comic Con opens again onsite next month. The ending of Tokyo Revengers anime shocks the hell out of us. BTS leader RM donates £61k to book causes. And Michael Coles's show gets cancelled because the church hosting the event doesn't see the funny side of it.
Enter Sandman
Hands up who's excited about The Sandman by Neil Gaiman, coming to Netflix this autumn? We are.
Tom Sturridge looks exactly like Dream or Morpheus, the titular character of the graphic novels over which the Netflix series are based. We thought Tom Hiddleston would make a good Morpheus, but Sturridge looks the part so far.
If you haven't read the graphic novels, borrow from your local library or listen to the online readings available to borrow, or to buy from Amazon. The graphic novels are beautifully illustrated and the story well-told. If you don't know what it's about, it's the story of Dream, one of the seven Endless siblings, who is captured by mistake by a cult. The trap, intended for his eldest sister, Death, catches him instead. In his absence, nightmares take over the humans' nocturnal worlds, turning them mad.
As you follow his eventual escape and revenge on his captors, you'll be introduced to some wonderful back stories – and the reason behind Dream's melancholy and depression: his dysfunctional family, his absent parents, his broken marriage and his tragic relationship with his own son.
Tokyo Revengers' shocking ending gets fans clamouring for Season 2
Did you catch Episode 24 of Tokyo Revengers, first aired on Crunchyroll on 18 September 2021? We were gobsmacked by it.
We had gone through all 24 episodes, every ending a nail-biting experience. The final episode of Season 1 really took us by surprise. You'd think Game Of Thrones (GOT) have the best plot twists in terms of arcs. Well, in that context, this anime, based on an award-winning shonen manga by Wakui Ken, can equal GOT, if not surpass it.
It tells the story of a group of middle school gangsters, what happens to them when they are adults and the dog-eat-dog politics of the high school gangs. It's a cross between Back To The Future and Shakespeare's Julius Caesar, except that it is more adult in content, and more tragically Senecan in its ending. Think of mass deaths, assassination by mistake, wronged family members and jolting "Et tu, Brutus?" moments.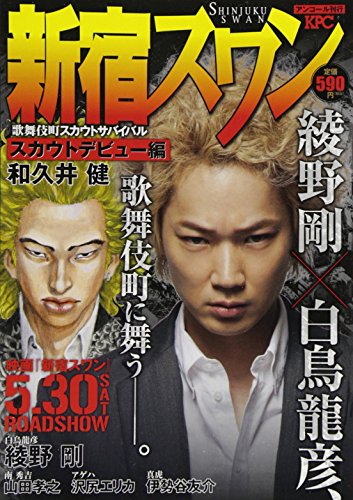 We look forward to seeing a session on Tokyo Revengers or at least seeing a merchandise section at the upcoming MCM Comic Con in London, UK. This anime, produced by Liden Films animation studio, could win a gong or two at the next Crunchyroll awards event.
MCM Comic Con: Meet Tom Hiddleston – but get vaccinated first
Tom Hiddleston is not The Sandman but he is Loki of The Avengers universe. Fans will be excited to know that he is going to appear at MCM Comic Con this October. A caveat, however. Fans must be vaccinated to get his autograph. So get your NHS app ready to show the proof.
If you haven't been vaccinated and have no underlying conditions to prevent this, please be a sport and do so. Make this event safe for everyone.
Anti-vaxxers, you are not Pure Bloods. You are Pure Idiots
Is this a story at all? On Tiktok, anti-vaxxers have been producing contents comparing themselves to the Pure Bloods of Harry Potter.
We are now at Chapter 10 of Vaxxers, written by Professor Sarah Gilbert and Dr Catherine Green. It's written in plain English and accessible to the non-scientific audience. Rather than drinking the poison of ignorance from the social media well of Tiktok, why not spend a few quids on this book and read it?
Joan Hessayon Award winner Caroline Day triumphs with debut novel
Good science inspires, so it's wonderful to learn that the recent winner of the Joan Hessayon Award, Caroline Day, based her winning debut on her journalist coverage on the Foetal Alcohol Spectrum Disorder (FASD).
The announcement was made by The Romantic Novelists' Association's (RNA) on 18 September 2021. Her novel, Hope Nicely's Lessons for Life, published by Bonnier, Zaffre, tells the story of a lady who, whilst searching for her birth mother, decides to write a book. She was abandoned in a cardboard box and was born with Foetal Alcohol Spectrum Disorder because her mother drank whilst pregnant.
Day, a journalist, had previously written about FASD. She also received a cheque for £1,000 as part of the win. The award was sponsored by gardening expert Dr David Hessayon OBE, in honour of his late wife Joan, who was a longstanding member of the RNA and a great supporter of its New Writers' Scheme.
You can find full list of contenders for the RNA's 2021 Joan Hessayon Award here.
Michael Coles's art show gets cancelled by the Catholic Church
After the 2018 launch of Michael Coles' book of mercenary rhymes, Over The Hill & Back For Tea, we're supposed to see the follow-up, which is the exhibition on the Church of Bleeding Gums, featured in the book.
That exhibition, due to open at the Stash Gallery at Vout-O-Reenee's on 30 September 2021, is now cancelled. It appears that the Catholic Church that owns the premise – a crypt of The Church of the English Martyrs on Prescot St, London – doesn't see the funny side to the exhibition. According to Coles, the church is rather crossed with the crucified Mickey Mouse.
That's a shame. We bought his book and his beautiful playing cards at the 2018 show. We were looking forward to attend this one.
Coles is looking for a new venue for the exhibition. In the meantime, you can follow the progress of the Church of Bleeding Gums on his Instagram.
BTS leader RM donates £61k to book causes for his birthday
To celebrate his birthday, RM, the leader of the K-pop group BTS, donated 100 million KRW (£61,912.43) to the Cultural Foundation of the National Museum of Modern and Contemporary Art in South Korea.
Money donated goes to sponsoring the production of out-of-print or rare art books as well as re-issues. The prints are to be donated to public and school libraries.
BTS publishes photo books in print and DVD format with the release of their albums. The collections can be found on Amazon as well on the Cokodive e-commerce platform.