Wonderful discovery of real witches; tips on drama writing; how to read books by bigots; horror comic book bans; Kuwait book bans; library funding petition. It's just another Week In Book News.
"The book is dead. The real novel is the boxed set"
Last week, we attended a masterclass on writing for drama. Our tutor, Peter Jukes, had written for radio and TV series such as Inspector Linley and Waking The Dead. The masterclass explained how journalistic methods can be used to research and write a drama.
During the Q&A session, a discussion came up about writing books for movies. It all started when participants talked about where the drama script could end up after being used for radio, TV or podcast.
Novel is cheaper to produce, Jukes said, although someone else might get hired instead to write the book for your script.
And then he asked us: "Why do you write a book? Do you want to write a book that becomes a movie? Do you write for self-acknowledgement? Or because you have something to say?"
Corinne Sweet, one of the attendees, also author of several non-fictions, told us "novels are now written in a different way – with a movie in mind". We told her that at a London Book Fair seminar this year, the speakers encouraged us to think about brand extension and licensing when producing a book. "My agent never asked me to do that," she said.
"Movies are the last shop for your script. If you want to get into movies, you might as well make a Marvel comic."
Sweet writes non-fictions on mindfulness, self-improvement and autobiographies. So in terms of the media consumption and channel distribution, a book is the perfect medium for her kind of works. But if Jukes's questions were framed within the context of multimedia publishing – and that includes the print media – we'd say yes, we'd have to think beyond the print product. It's not that we have a lot of say in the matter. The medium is the message. Our aim is to disseminate the message.
Nonetheless, we get what Jukes was getting at. Do we want to write a drama, a book or a movie? And why? And if every author writes with a movie or Netflix syndication in mind, then how do we get to enjoy the silent pleasure of contemplation and solitude that a book can offer?
"Movies are the last shop for your script," Jukes said. "If you want to get into movies, you might as well make a Marvel comic."
The wonderful discovery of witches and judges
Trivia time.
Do you know that Judge Robert Altham, the man who sentenced the Blackpool activists to prison for anti-fracking protests in Lancashire, is the descendant of Sir James Altham, a Justice of King James I, who conducted the witch trials at Lancaster Assizes in August 1612?
The report on the trials by Thomas Potts, the clerk to the Lancaster Assizes, became the witch trial reference handbook for magistrates, including those in the colonies such as New England (remember the Salem witch trials in 1692?).
The book is called The Wonderfull Discoverie of Witches in the Countie of Lancaster.
It also inspired a series of novels by Robert Neill, most notably Mist Over Pendle.
Hmm. Burning Catholic land-owning women up north who rubbed the King the wrong way in the 17th Century doesn't sound like romance. But add a few hundred years and base a fiction loosely on that tragedy, relocate to Oxford down south, and you have a recipe for romance.
Very empowering. Just what we need: the story of a witch seduced by a bloodsucker.
More on the Blackpool activist trial and witch trials in Lancashire
If the author is a bigot, can I still enjoy his book?
A question from a fan of HP Lovecraft, Jack Kerouac and Joseph Conrad who happens to be, on his own account, gay and not bigoted like the writers mentioned.
The answer is yes, you can read books written by so-called bigots even if you abhor their views.
Death of the author
If you approach your practical criticism by way of "death of the author", you can interpret the author's text without letting his biases, personal views, religion, ethnicity and so on influence your appraisal of that person's work.
It's not that different from anthropology where you don't have to agree with the culture of the people you observe in order to be a good observer of their belief system. So you can examine the text as an object that records the attitudes of a society at a particular time.
All English majors have to study texts written by conflicted individuals. Some authors – even those whose works were considered classics – aren't that nice in their description of The Other. But let's put it this way:
Why would you not read A House For Mr Biswas to understand a bit more of the protagonist's anger and embarrassment of his upbringing?
Would you not want to get to the bottom of Philip Larkin's unhappiness and sadness even if he was a bigot?
These texts are a window to another world. It may not be one that you want to be a part of, but not beyond your apprehension.
'Bad' books hog the headlines again
So they're selling off the actual copy of Lady Chatterley's Lover used in the 1960 obscenity trial. The event was so well-known that Philip Larkin immortalised it in his poem Annus Mirabilis:
Sexual intercourse began
In nineteen sixty-three
(which was rather late for me) –
Between the end of the "Chatterley" ban
And the Beatles' first LP….
The poem is probably more interesting than the book.
We can now joke about it, but sadly, our friends in Kuwait may not be able to enjoy DH Lawrence just yet. The country's Ministry of Information has issued yet another list of banned books. This list includes:
One Hundred Years of Solitude by Gabriel Garcia Marquez
I Know Why The Caged Bird Sings by Maya Angelou
Nineteen Eighty-Four by George Orwell
The Little Mermaid (the Disney version)
It's very silly and the Kuwaitis think so, too. But lapse of judgement in censorship is not something we're immune from in the West.
In April this year, the American Library Association released their top ten list of most frequently challenged books in 2017 which also includes:
Thirteen Reasons Why by Jay Asher
The Kite Runner by Khaled Hosseini
To Kill a Mockingbird by Harper Lee
Horror comics ban: a UK history
And let's not forget the horror comics censorship in the 1950s. Just after World War II, a coalition of parents, teachers, churches and the Communist Party in the UK tried to get them banned. They lobbied for The Children and Young Persons (Harmful Acts) Publication Act 1955 to be passed in order to restrict the distribution and printing of these books.
The aim was to protect the young from being corrupted. Exceptions were made for what the then Lord Chancellor called  "cheerful and healthy 'penny dreadful'".
Under the proposal, the said stories must portray "one or more of three things":
(a) The commission of crimes
(b) Acts of violence or cruelty
(c) Incidents of a repulsive or horrible nature
Thankfully, there were only two prosecutions in England and Wales under this act and that didn't happen until 1970.
You can read the whole Hansard transcript here.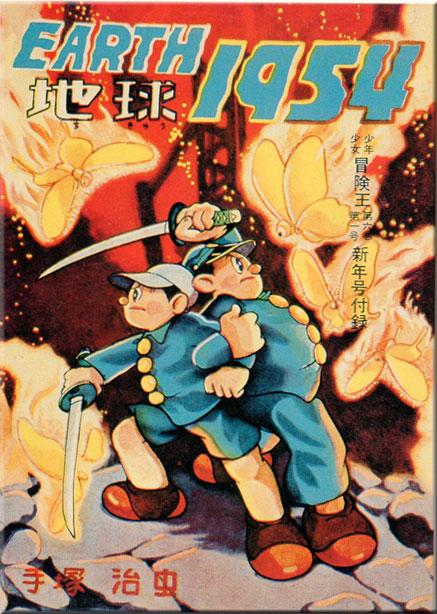 More on banned books

Petition: protect public funding for UK libraries
A group of people is running an online petition to demand the UK government to ring-fence library funding in the next Spending Review. They need at least 10,000 signatures for the government will respond to this petition. To show your support, please visit this page and sign the petition.
About the main image: Three English Witches (woodcut). The public hanging of the three Chelmsford witches: Joan Prentice, Joan Cony and Joan Upney. From an English pamphlet, 1598.