Dan Mallory has the last laugh; New York Times hack accused of plagiarism; Indonesia to feature at The London Book Fair; Bill Gates gives Billion Dollar Whale the thumbs up.
Dan Mallory is just the tip of the iceberg
"What will happen to Dan Mallory?" Asked Publishers Weekly of publishing's most talked about fantasist.
Mallory's real life makes a better story than any book he could have written. Having read the exposé by The New Yorker, we wonder why Mallory is always "in character". Isn't it tiring? Writers save things like that for their stories, not for their real lives.
Female editors and publishers feel he is deceitful. Industry colleagues who have spent decades forging a career in publishing through honest hard work – and that includes busting their guts at those Top 10 universities – are left wondering how Mallory's deceit was not picked up on for two decades.
Did his piss pots not tell publishers something about his state of mind?
Dan Mallory Is the Oldest Story in Publishing by Ruoxi Chen https://t.co/AKGsz5G62Y

— Phil Cobb (@PhilCobbBooks) February 20, 2019
It is unbelievable that University of Oxford's New College actually accepted his MA application, in which he stated that he suffered from cancer. We encourage that college to add Mallory to its list of alumna.
Dan Mallory is the tip of the iceberg in publishing.
So what will happen to Dan Mallory? His second book will be released by HarperCollins under the pseudonym AJ Finn, a female author. His first book is the basis of feature film that will be released in October 2019.
Chew on that, suckers.
Did his piss pots not tell publishers something about his state of mind?
Take the time to paraphrase
We enjoy listening to book podcasts by The New York Times. So when we read the news that its former editor, Jill Abramson, was accused of plagiarism, we felt sad.
But well done Jake Malooley for calling it out.
Jake Malooley found that passages of his work had been published, uncredited, in Jill Abramson's new book. He set up an interview with her to discuss plagiarism https://t.co/wNei1CzRmX pic.twitter.com/8ezHDh1m78

— Rolling Stone (@RollingStone) February 14, 2019
Plagiarism can happen because of hasty cut-and-paste, if a work is self-edited, or not adequately edited with the help of a proof reader. But because Abramson has a position at Harvard University's Department of English and was formerly a New York Times journalist, writers like Malooley who don't write for such big publications felt it was very unfair.
They work hard to get food on the table through writing. And when they get noticed, it's when their work get plagiarised by more famous journalists.
Writing can be tiring but take time to paraphrase your copy. Take care to credit your source and link back to the source article. Consider it not just an obligation but also generosity. You'll help your readers discover your source's works.
They work hard to get food on the table through writing. And when they get noticed, it's when their work get plagiarised by more famous journalists.
Selamat Datang, Indonesia
We're looking forward to The London Book Fair next month. It will take place at Olympia, West Kensington, London, between 12 and 14 March 2019. Just before the Brexit deadline.
The Market Focus for this year is Indonesia. Last year, it was the Baltic countries.
Last year, visitors enjoyed the social media viral by one of the Baltic countries, Latvia. It truly captured the feeling of book introverts cooped up at Olympia.
Posted over every urinal in each men's room at the @LondonBookFair, with the hashtag #iamlatvia. Really makes me want to visit the Latvian stand … pic.twitter.com/PsLonOhxMn

— Dennis Johnson (@MobyLives) April 11, 2018
This year, Indonesia is positioning itself as "17,000 Islands Of Imagination" for the event. We're curious about this market because the official language, Bahasa Indonesia, is spoken not only by the 250 million population. It is also understood and read by some 50 million Malay language speakers in Southeast Asia. That's a total of 300 million speakers of Malay.
They speak English and read English. There is a market for fictions in Indonesian language still undiscovered by the world.
Indonesian Literature has a long history and there are many periods to choose from. But if you're into historical fictions, we recommend the film Roro Mendut as a starting point. It has a feminist twist. It is based on the trilogy by Y B Magunwijaya about a slave woman, Rara Mendut, who refuses to be the mistress of a Mataram king. It is set during the era where Hindusim and Buddhism were in decline in the region, gradually being replaced by religions brought by Westerners.
This dead whale stinks
Still in the vein of books in Southeast Asia. Or in Bill Gate's case, on Southeast Asia.
The billionaire recently endorsed Billion Dollar Whale, a book on the massive financial corruption carried out by Malaysian company 1MDB.
Of course, the transactions of money belonging to Malaysian citizens (pension funds, savings, alms, taxes and all kinds of money that shouldn't be siphoned to Goldman Sachs accounts) were facilitated by international banks with nice, shiny offices in New York, London and Zurich. So much for "banking compliance" and having departments led by "Money Laundering Reporting Officers".
Our Editor is very proud of her British and Malaysian identities. But this kind of corruption that causes misery to so many people must be exposed. For a people that pride on being decent and humble, this crap went on far too long and is simply humiliating.
Billion Dollar Whale: The Man Who Fooled Wall Street, Hollywood, and the World is written by Tom Wright and Bradley Hope. It tells the true story of Jho Low, an accomplice of Malaysia's corrupt former government, who rose out of nowhere to become an investor and a Hollywood film producer.
Hachette Books describes Jho Low as a "modern Gatsby".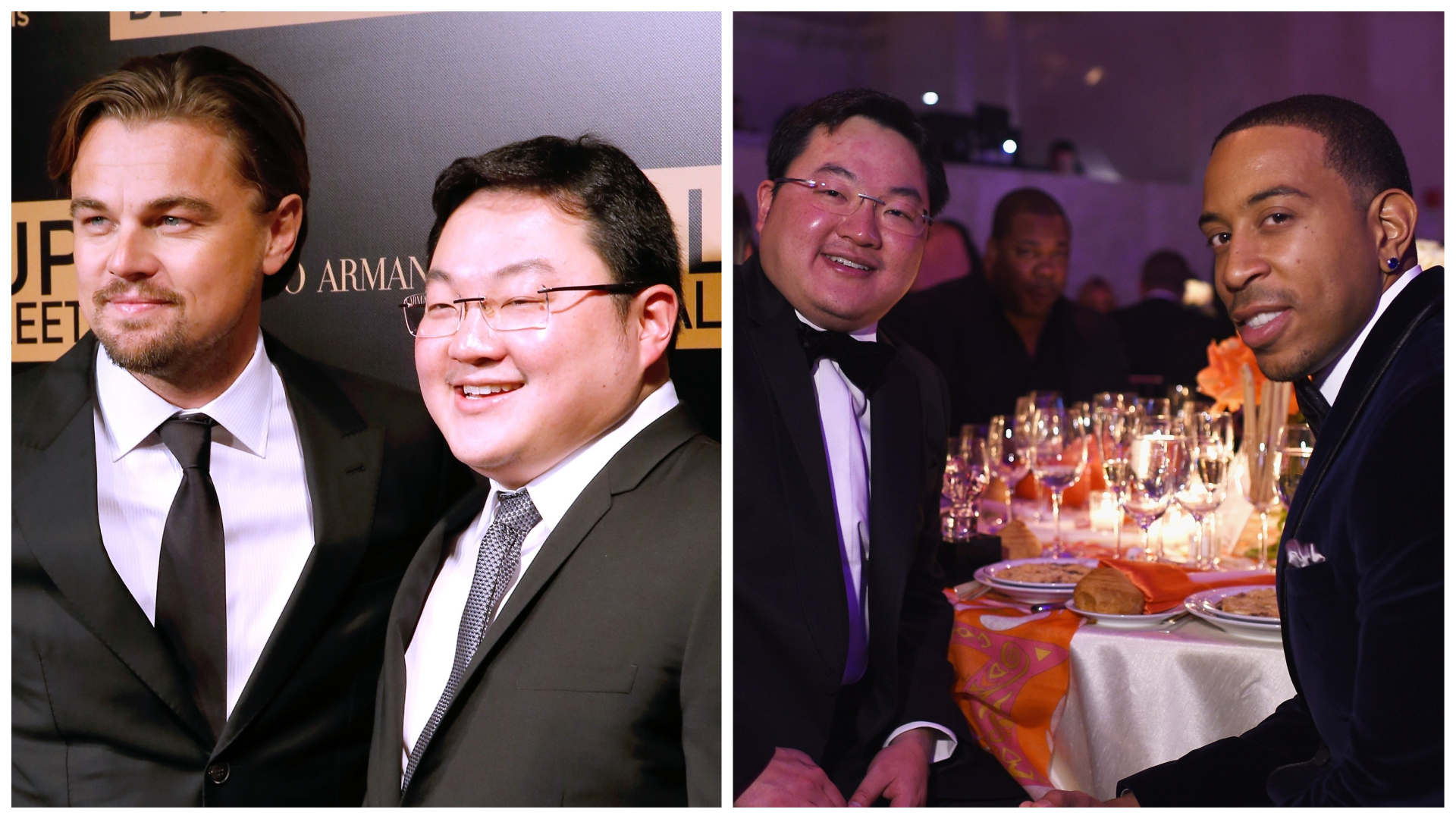 Remember Wolf Of Wall Street, that 2013 film that features female frontal nudity before #MeToo kicked off? That was his film.
It also raises the questions on why so-called 'educated' Malaysians who went to good schools in the US and Europe (Ivy League, Oxbridge, Bloomsbury and so on) who were supposed to return home civilised and principled because of their Western education could be so corrupt.
How they can use their alma mater connections to get support in the Western world is also anyone's guess.