Vook enters the ebook fray; Amazon dodges UK tax; Nook tells London: shop online in the US; Mag+ design competition; more book covers delight; Spanish books go underground in Arizona; PayPal won't service 'obscene' titles; Unicorn Cookbook and Cooking With Poo. And that's a week (and more) in book news.
Is it almost Easter already? Books continue to make headlines, with the ebooks and online retailers turning the publishing world upside down. And printed books continue to capture our imagination.
Book art and design
Remember your first Classic Illustrated comic books? AbeBooks.com has showcased a series of Classic Illustrated titles in its online interview with a collector. Check out the front covers.
Classics Illustrated: Pioneering Comic Books (AbeBooks.com, 27 March 2012)

And these photos of the National Book Tokens designs from 1932 until today featured on a Facebook album are guaranteed to impress you:
www.facebook.com/media/set/?set=a.374865672545831.94556.272078149491251&type=1

Fans of Mills & Boon can now enjoy the latest Facebook photo albums featuring book covers from previous decades. This week we highlight the cover designs of the 1960s. Oh, and what happened to the "Daisy and the Duke" in the final chapter of the said novel (see previous mention here)? Well, in Chapter 20, they consummate the relationship for the first time, and after making love, the Duke proposes to Daisy and says he wants to have babies with her.
www.facebook.com/media/set/?set=a.10150746183055102.417489.7769505101&type=1
www.millsandboon.co.uk/onlinereads/Daisy-and-the-Duke-chapter20.htm

This week sees AbeBooks.com celebrating the works of illustrator Arthur Szyk, who was behind the Szyk Haggadah, which narrates the exodus of the ancient Hebrews from slavery in Egypt.
www.abebooks.com/books/RareBooks/illustrator-polish-jewish-haggadah/arthur-szyk.shtml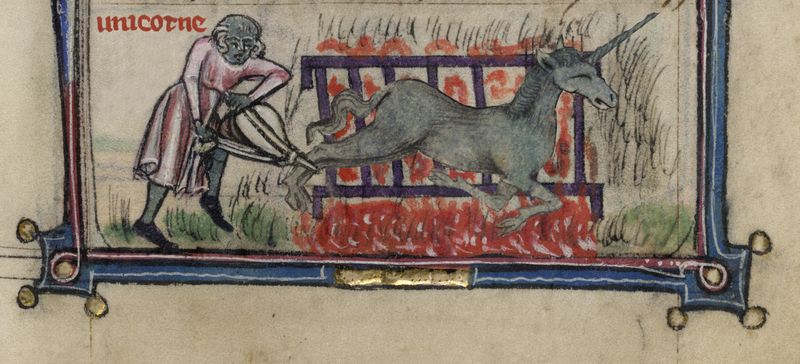 The British Library announced on 1 April 2012 that a medieval Unicorn Cookbook was found, believed to have been compiled by Geoffrey Fule who worked in the kitchens of Philippa of Hainault, Queen of England (1328-1369). The book also contains recipes which count hedgehogs and blackbirds as the main ingredients.
britishlibrary.typepad.co.uk/digitisedmanuscripts/2012/04/unicorn-cookbook-found-at-the-british-library.html

Competition: "Magnify Your World", Mag+
Designers for tablet devices are invited by Mag+ to submit design entries for books, brochures or catalogues, comic books, editorial, music and movie and promotion to win US$5,000. The winner also gets to be the face of Mag+'s next ad campaign. Deadline: 31 May 2012.
The iPad app is the platform over which footballer Zlatan Ibrahimovic launched his autobiography in print and as a fully interactive iPad book. "It's not just a pdf replica for an e-reader. The iPad version uses all the functionality of an iPad including GPS for instance – telling the part of the story set in Milan first – if you are based in Italy, or the UK or Sweden, depending on where you are," the Mag+ spokesperson told us.
To enter the competition, go to www.magplus.com/magnify

Book technology
When Publisher's Weekly announces the arrival of Vook's new ebook publishing platform, we couldn't help but exclaimed: "What the Vook?". Its platform runs on WYSIWYG (what-you-see-is-what-you-get) editor which allows publishers – or content makers – deploy the final format on Amazon Kindle, Apple iBooks and Barnes & Noble's Nook tablets. Publisher Weekly says "the system accepts .doc, .docx, .epub, .css, .png, .jpg, .mp3 and .mp4 formats for text, images, video and audio", and cruciall, it allows you to "embed images, videos and other multimedia into e-books to create enhanced e-books". Watch out Smashwords et al.
Vook Launches E-book Creation and Publishing Platform (Publishers Weekly, 26 March 2012)
Ahead of the Mobile Monday London (MoMoLo) event, "Tablets Come of Age + NOOK Developer Workshop", which took place on 19 March 2012, The Bookseller suggested that Nook could be announcing a new tablet ahead of the London Book Fair. Instead, Nook announced that it was to expand on its shop in the US, but won't be opening one in London. There was no announcement on a tablet upgrade. One app designer tweeted during the event: "Why am I here?". Another Twitterer asked: "Why don't Nook make the announcement at the Bologna Children Book's Fair which falls on the same night?". A VP of an app company who looked forward to hearing about an upgrade told us: "I felt that this is a waste of my time."
What was crucial was not what Barnes & Noble did not say, but rather, their very presence at MoMoLo. Nook is shifting its target from the traditional book people to the developers and this event was a platform over which they made their intention known. It's catching up with Google and Apple. For now, however, the online shop will remain in the US. A software engineer we spoke to at the event offered his opinion: "I think the decision to remain in the US is a risk minimisation effort." Did he think Nook will accept a device-agnostics language one day? "No," he replied. "It's not in their interest to do so." At the event, Nook gave five tablets away to lucky winners, which included our editor's former colleague, Nick Dillon of the technology analysis firm Ovum. We congratulated Dillon. He said: "I can't use it yet. The tablets are not here, and they only accept US credit cards."
Still, it was a ground-breaking event for MoMoLo, who had the vision to involve book people with mobile developers. You cannot please everyone, and come on, folks, it was a free event with subsidised foods and drinks. Why knock it? We hope to see more book people at MoMoLo and other tech events.
London Nook event suggests "UK entry" (The Bookseller, 6 March 2012)
LIVE: Story Of Books tweets from MoMoLo's Nook developer workshop (Story Of Books, 19 March 2012)

And on 27 April 2012, Amazon released the Kindle Touch.
www.amazon.co.uk/dp/B005890FUI/ref=tsm_1_fb_s_kin_m1kecw

PayPal has announced that it refused to facilitate the self-publishing of "obscene" titles. Mark Croker, Smashwords founder, remarked that 'the Bible, as well as the works of Vladimir Nabokov, contain scenes PayPal would disapprove of'.
PayPal refuses to facilitate self-publishing of 'obscene' titles (9 March 2012)

Encyclopedia Britannica has stopped printing books after 244 years. The books represent less than 1% of the company's total sales. Britannica president Jorge Cauz admitted that "the print set is an icon" but said: "Everyone will want to call this the end of an era, and I understand that. But there's no sad moment for us. I think outsiders are more nostalgic about the books than I am.
Encyclopedia Britannica to stop printing books (CNN.com, 13 March 2012)

Marvel keeps its comic books, and extends its portfolio online by offering a free Marvel Augmented Reality app, available on Google Play.
https://play.google.com/store/apps/details?id=com.aurasma.skinned.marvel_ar

No ebook news roundup is complete without the usual condemnation on the digital format and the digital publishing industry. Matthew Ingram of GigaOm said: "The e-book marketplace is a kind of oligopoly involving a few major players".
The Bookseller meanwhile reported that the overall value of consumer book purchases has dropped 9%. The findings, revealed in the Books & Consumers survey conducted by Bowker Market Research UK, indicated that British consumers "bought 344 million books in 2011, spending £2.1bn". In that period, sales of physical books fell -3%. In Q4 2011, e-books made up 5% of consumer book purchases by volume. The Bookseller also revealed in a separate report that although Amazon.co.uk recorded more than £3.3bn of sales in the UK last year, the company paid no corporation tax from that income. The ownership of the company was moved to a Luxembourg-registered company in 2006.
Greed is a bad thing, publishers – How the e-book landscape is becoming a walled garden (GigaOm, 29 February 2012)
Ebook growth reduces value (The Bookseller, 29 March 2012)
Amazon: £7bn sales, no UK corporation tax (4 April, 2012)
But some ebook initiatives are for worthy causes. Worldreader, the US- and European-based NGO whose mission is to make ebooks available to kids in the developing world has announced an ebook app written for non-smartphones. Smartphones are largely limited to regions with better telephony and wireless infrastructure whereas traditional mobile models are still pervasive in areas where the telecommunications platform is more modest.
E-Reading App for 'Non-Smartphones' (Shelf Awareness, 3 April 2012)

Authors in the spotlight
J.K. Rowling's Harry Potter fantasy series is now available in ebook editions. The only difference is, if you go to the resellers' websites such as Amazon and Barnes & Noble, you will get redirected to Rowling's own website which sells the ebooks. That alone merits a mention in Wired.com's Epicenter blog.
'Pottermore' Breaks All Retailers and Rules (Except Apple's and Region Restrictions), (Epicenter, Wired.com, 27 March 2012)

If you are a fan of Philip Pullman, rejoice. His adaption of the Brothers Grimm fairytales will hit the bookstores this September.
Grimm outlook: Philip Pullman's fairytales to arrive in September (The Guardian, 20 March 2012)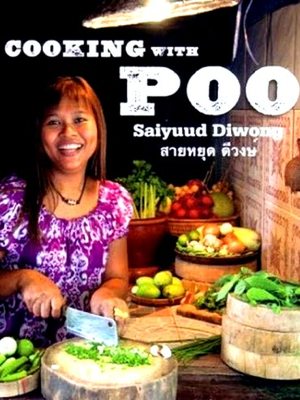 Australian-published Thai cookbook "Cooking with Poo" written by Saiyuud Diwong won The Bookseller's Diagram Prize for the Oddest Book Title of the Year award. 'Poo' means crab and is the nickname of Diwong, who runs the Helping Hands Thai Cookery School in the slum of Bangkok.
Cooking with Poo scoops Odd-Title Prize (The Bookseller, 2 April 2012)

The website Apartment Therapy takes a peek into 15 writers' bedrooms. Sylvia Plath's room is depicted in a black-and-white photograph. If that's the one off Lamb's Conduit Street in Bloomsbury, the editor has to confess she almost rented out that room while studying at University College London. Victor Hugo's bedroom, decorated in deep red wallpaper, is a must-see. Lush.
Literary Style: 15 Writers' Bedrooms (Apartment Therapy, 23 March 2012)
This one is a gem. Australian Horror Writers 'Association (AHWA) is an association dedicated to writers who specialise in the horror genre. "Horror writers take their craft seriously and professionally – people get a thrill out of being scared, not necessarily being grossed out, but frightened by things they know cannot harm them in reality," says its website. "Horror can but doesn't have to be violent or bloody or disgusting; what it needs to do is to create fear in the reader."

Books and the built environment
In response to Mary Portas High Street Review, the Booksellers Association of UK & Ireland has announced that while it is pleased with the promise of a £10m High Street Innovation Fund to support new business start-ups, the association calls a stronger bookshop presence on the high street. This response came not long after libraries and publishers such as Mills & Boon rallied at Westminster in March 2012 in a bid to save the public libraries.
BA Responds to Government's Portas Actions (The Booksellers Association, 30 March 2012)
www.speakupforlibraries.org/lobby.asp
www.facebook.com/SpeakUpForLibraries?sk=wall

The Digital Public Library of America (DPLA), a project first conceived in 2010, is said by JISC to be "the biggest library the world has ever seen". It will be launched in 2013. Robert Darnton, "chief architect" of the project and also the Director of Harvard University Library, said: "Everyone, everywhere will have access to it through the internet at no cost. The whole idea is to make the public heritage available to the public and so it is fundamentally a non-commercial enterprise… We are working hard to be realistic and pragmatic but the basic principle is to make all knowledge available, free of charge to everyone. So the DPLA is definitely aligned with the open access movement."
Digital Public Library of America: The Biggest Library The World Has Ever Seen? (JISC, Issue 33)

So what do libraries do when they have no space for titles such as "American Indian Policy in the 20th Century," "All New Crafts for Halloween" and "What to Do When Your Son or Daughter Divorces"? In California, US, libraries have old titles shipped to a wooden warehouse just north of San Francisco.
In a Flood Tide of Digital Data, an Ark Full of Books (The New York Times, 3 March 2012)

Books and people
BiblioCupid, a dating service by AbeBooks.com, was launched on 1 April 2012. It was claimed that two couples who met on BiblioCupid got married already. The service is aimed at "lonesome librarians, avid readers who don't get out much, and bibliophiles devoted to their book collections". More believable than this April Fool prank is Abebooks.com's article on handbooks written in the last two centuries telling gentlemen how to behave in everyday life. "Let's Make Mary: A Gentleman's Guide to Seduction in 8 Easy Lessons" by Jack Hanley (1937) certainly caught our eyes.
www.abebooks.com/books/dating-service-love-literary-romance/biblio-cupid.shtml
www.abebooks.com/books/etiquette-old-fashion-manners/gentlemens-guides.shtml

Why do old books smell good? Read this Buzzfeed:
www.buzzfeed.com/burnred/why-old-books-smell-good-281t

The Millions asks: Why do so many books have the title "The (fill-in-the-blank)'s daughter"?
The ___'s Daughter (The Millions, 28 March 2012)
This blog is definitely for clever women who like their pleasures simple: Smart Bitches Trashy Books. Pictured, left, is the book "Beyond Heaving Bosom: The Smart Bitches' Guide to Romance Novel" by Sarah Wendell and Candy Tan (Touchstone/Fireside, 2009).

http://smartbitchestrashybooks.com
"Are you a teacher or student confused by copyright?" Asks the Copyright Licensing Agency. "We've recruited Copyright Geek to answer all your questions about your school's CLA licence." Follow the tweets by @CopyrightGeek, or @CLA_UK.
The ban on ethnic studies classes imposed by the school authorities in Arizona drove Spanish and Chicano language books underground, giving rise to underground libraries and book smugglers or "Librotraficantes".
Arizona Ethnic-Studies Ban's Unintended Result: Underground Libraries (The Daily Beast, 19 March 2012)

And with that, we end our news roundup with a video clip of a scene from the movie based on Harper Lee's novel, "To Kill A Mockingbird", released 50 years ago in 1962.

Book events
April 2012: The National Poetry Month
http://nationalpoetrymonth.co.uk
16-18 April 2012: London Book Fair. Venue: Earls Court, London, UK.
www.londonbookfair.co.uk
21 May 2012: Legal publishing: A professional development day for editors – Society for Editors and Proofreaders. Organiser: Society for Editors and Proofreaders (SfEP). Venue: Senate House, University of London.
www.sfep.org.uk